Person: When did I lose hope?
Internal Response: You used to be so happy. Just suck it up.
Person: How did it get this bad?
Internal Voice: You seem fine, maybe you should try exercising more.
Person: Why do I feel so lost?
Internal Voice : C'mon things aren't that bad. It will get better on its own.
Narrator:
Is it time to realize that you can't handle this by yourself?
Seeking help from an experienced and licensed therapist is a sign of strength, not weakness.
Don't wait for things to get worse.
Reach out today to talk with one of our skilled and professional therapists. Don't wait another day thinking things will just get better.
Working with a therapist will help you create a life worth living. It worked for me and it will work for you.
You're not alone.
Brought to you by the licensed professionals at eTalkTherapy. Where good therapy is a right, not a privilege.
Pennsylvania Therapists Online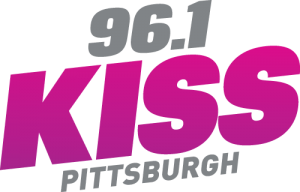 You can do anything online these days. Order food. Take classes. Find love. And now with eTalkTherapy, you can even talk with a professional therapist by video or phone.
Owned and operated in Pittsburgh since 2017, eTalkTherapy provides affordable, convenient, and quality counseling from experienced mental health therapists who work exclusively with you.
If you're struggling with isolation, anxiety, depression, relationships or just need to talk, eTalkTherapy is here to listen. Get a free consultation today at eTalkTherapy.com."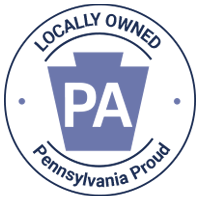 Affordable and Professional

The support you need from the comfort of your home. Contact one of our Pennsylvania Licensed Counselors or Mental Health Professionals today. Unlike other telehealth services, we provide you with real therapy from an experienced and dedicated counselor who works exclusively with you and not by texting with someone who is on-call. Contact us today to see why eTalkTherapy is the best choice for live online counseling.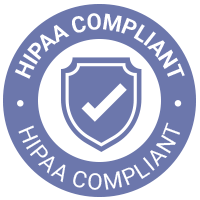 Convenient and Private

HIPAA compliant. With flexible appointment times and days (including evenings and weekends), your appointments with eTalkTherapy are always confidential and private. The face of healthcare is changing rapidly and we are here to meet those challenges. Don't allow scheduling conflicts, bad weather or long distances keep you from getting the help you need. Contact one of our telehealth experts today.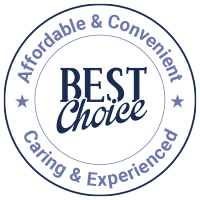 Real Therapy. Real Change.

COVID burnout and pandemic anxiety. In our uncertain and chaotic world, crisis fatigue or anxiety can often leave us with an overwhelming sense of loss, sadness, frustration and grief. With compassion, experience and care, we will walk with you on your path to better mental health. Since 2017, we have been providing therapy services for all of Pennsylvania. Contact us today for a safe and convenient consultation.
SERVICES
eTalkTherapy has been a leader in telehealth counseling throughout Pennsylvania since 2017. Schedule a free consultation or session with a licensed counselor or mental health therapist today. Choose between live online video or telephone. It's easy, affordable, private and HIPAA compliant. Don't let scheduling conflicts, long distances, or bad weather stop you from getting the help you need!
Let's face it, relationships can be difficult, but they are not impossible. We will help you and your significant other restore harmony, healthy boundaries and practical expectations to your relationship.
Couples Therapy
Is the Covid-19 crisis affecting your mental health? If you are feeling overwhelmed by the pandemic, you may be experiencing "crisis fatigue" or PTSD. We've been a leader in tele-therapy since 2017. Contact us to talk.
Covid & Crisis Fatigue
LPC Supervision is for those who have completed their Masters Degree in Professional Counseling and are seeking a Counseling License in Pennsylvania. Contact us for more details.
LPC Supervision
Individual therapy provides a non-judgmental space for people to have a better understanding of themselves and others, set personal goals, problem solve, and work toward desired change.
Individual Therapy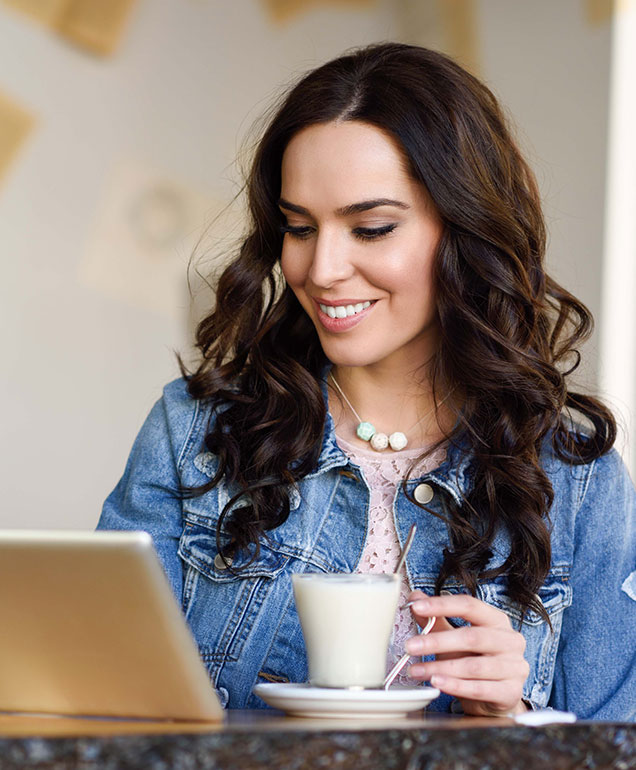 Free Consultation
Are you ready to get started or do you have additional questions about our services? Your consultation is at no cost and no obligation to you. Our professional therapists are here to help guide you on your path to better mental health and wellness.
Meet Our Experienced Team
We want to build a relationship with you, not just provide a quick fix. We believe good mental health is more than a set of symptoms or a diagnosis. Together we will find solutions and rediscover meaning, so you can create a life worth living.
OUR PRICES
Get Started on Your Path to Better Mental Health Today! Choose from One of Our Affordable Self-Pay Options (Sliding-Scale Available)
phone therapy
$40
30-minute phone session
OR
60-minute phone session for $60
NO deductibles, NO co-pays,
NO hidden fees, NO surprises
Great for individuals on the go
Pay as you go – NO subscriptions
live online therapy
$75
60-minute live video session
HIPAA compliant website
NO deductibles, NO co-pays,
NO hidden fees, NO surprises
Great for individuals OR couples
Pay as you go – NO subscriptions
live online therapy
$55
30-minute live video session
HIPAA compliant website
NO deductibles, NO co-pays,
NO hidden fees, NO surprises
Great for individuals OR couples
Pay as you go – NO subscriptions
SLIDING-SCALE AVAILABLE: We accept Visa, MasterCard, American Express, Discover and HSA (Health Savings Account) or FSA (Flexible Spending Account). Contact us for more information.
Our fees are far more affordable than any other telehealth provider. There are never any treatment caps or limits to the number of sessions you may need. Get started now! 
ISSUES WE TREAT
Here are just some of the issues we treat through our online services. Not seeing what you need or do you have more questions? Contact us
Frequently Asked Questions (FAQ)?
Still Not Sure Where to Start?
Here are some questions we frequently get about online therapy.
Click on the question (or the + sign) to see the answer.
Still don't see what you need? Contact Us
Online therapy provides a safe, affordable, and convenient space where people can explore their problems and issues. Most importantly, it opens a space and time to be heard, acknowledged, and understood.
The therapeutic process sheds light on how we are, who we are, and gives people a greater understanding about living as fully, mindfully, and compassionately as possible. Therapy enables people to explore their lives and be open to the choices that are available to them.
Whatever the reasons people choose therapy, it means taking a truthful look at ourselves. Through closer exploration of our anxieties, fears, hopes and dreams, therapy is a life-changing opportunity to transform our attitudes toward living and make some lifelong changes.
Counseling of any kind, including online therapy, does have certain limitations; one of the key concerns is its credibility. Many people wonder if online counseling or therapy can ever live up to the benefits of an office visit. Clinical evidence now suggests that online therapy has the same or better outcome results as an in-office appointment.
Appointments or free consultations are available on weekdays, evenings, and weekends for individual psychotherapy for adults or couples counseling. Contact us to experience the eTalkTherapy difference today.
Convenience and Affordability: Since you attend sessions through online-live video or on the phone from the comfort of your home, dorm room or office, you can schedule your therapy for times that are the most convenient for you and your busy schedule. There are never any hidden fees, copays, deductibles or subscription fees with our services – just good therapy that is affordable and convenient.
Accessibility and Flexibility: eTalkTherapy offers easy access for busy professionals, health-care workers, essential workers, college students, stay-at-home parents, business travelers, caregivers, retirees, new parents, those living in rural or remote areas, as well as those living with physical illnesses or mobility limitations.
A fully dedicated and experienced treatment team of professionals and support staff.
We provide the highest respect for client privacy, dignity, and safety.
Our therapists have flexible schedules and the ability to meet most scheduling needs.
We have the most affordable fees of any online therapy service in Pennsylvania.
We provide clinical and evidenced-based treatments along with holistic, existential, and contemplative approaches to therapy.
Each of our therapists and licensed counselors are highly trained, experienced, and competent in their specialty areas.
We provide live-online/virtual therapy through a HIPAA compliant website with a dedicated therapist who works exclusively with you – not by texting with someone who is "on-call" or "first available."
Addictions & Substance Abuse
Anxiety & Depression
Autism Spectrum
Behavioral Disorders
Codependency
Co-parenting Issues
Death Anxiety
Dissociative Disorders
Divorce & Separation
Grief & Loss
Guilt
Infertility
Life Adjustments & Transitions
Loss of Meaning
Parenting Issues
Postpartum Anxiety & Depression
Post-Traumatic Stress Disorder (PTSD)
Seasonal Affective Depression/Disorder
Self-Esteem & Body Image Issues
Spirituality & Spiritual Issues
Stress Management
Trauma
Comprehensive Assessment
As a clinical and holistic practice, we place equal value on both evidence-based clinical approaches to therapy as well as humanistic, integrative, and holistic methods.  We have highly trained, licensed and certified clinicians to oversee treatment at all levels of your care.
eTalkTherapy offers the following types of "talk therapy" for individuals and couples:
Behavior Therapy – focuses on changing unwanted and unhealthy behaviors.
Cognitive Therapy – designed to help you identify and change distorted thought patterns that often lead to destructive feelings and behaviors.
Cognitive-Behavior Therapy – CBT – combines both cognitive and behavior therapy to identify destructive and negative beliefs and replace them with healthy and positive beliefs.
Contemplative Psychotherapy – a branch of therapy integrating Eastern Buddhist philosophy and practice with the clinical traditions of modern Western psychology. It is rooted in the belief that all people are granted the internal wisdom necessary to heal from pain. Individuals and couples seeking therapy to promote self-awareness, improve overall health, and increase a general sense of well-being may find contemplative therapy to be a beneficial approach.
Eclectic Therapy – draws on multiple theoretical orientations and techniques. Eclectic therapy is a flexible and multidimensional approach that allows the therapist to use the most effective methods available to address a client's needs.
Existential Psychotherapy – a form of psychotherapy that explores the difficulties and complexities of life from a philosophical perspective. Focusing on the human condition, existential therapy highlights our capacities and encourages us to take responsibility for our actions and lives. Existential therapy uses an approach that illuminates human capabilities and hopes while simultaneously acknowledging human limitations, including death.
Dialectical Behavioral Therapy – DBT – a form of cognitive behavior therapy designed to teach you effective behavioral skills, stress tolerance, emotional regulation, and improve relationships.
Interpersonal Therapy – focuses on current relationships with others with the goal of improving your interpersonal skills.
Mindfulness Therapy – mindfulness-based cognitive therapy (MBCT) is a type of psychotherapy that involves a combination of cognitive therapy, meditation, and the cultivation of a present-oriented, non-judgmental attitude called "mindfulness."
Motivational Interviewing – a therapy which engages the client to make changes in behavior through assisting fundamental motivations.  The therapy is nonjudgmental, non-confrontational, and non-adversarial.  Through this process the client will envision a better future through specific goals and the means to change.
Psychodynamic Psychotherapy – focuses on increasing your awareness of unconscious thoughts and behaviors which can lead to increased awareness and understanding of behaviors while developing new insights and resolving conflicts.
Psychoeducation – focuses on teaching you and other people in your immediate life about your mental health issues.  It encompasses exploring treatment options, coping strategies, and problem-solving skills.
Similar to a traditional in-office therapy visit, but with eTalkTherapy you choose between two convenient options: live online video or telephone to talk with your therapist. It's easy, affordable and HIPAA secure. You pay for sessions as you go. So once you've decided to try eTalkTherapy, you will be directed to our registration page where you will:
Create a private username and password to get access to our therapy services and scheduling calendar.
Answer a few questions about yourself and the issues you are currently facing.
Enter payment information. Plans start as low as $40 per session.
Choose your counselor or therapist then select a day and time for your appointment.
Begin the counseling process in the way that you want: live-video or phone.
eTalkTherapy can be useful and helpful for most, but online counseling is not appropriate for people who are seeking ongoing treatment for a severe or complicated clinical diagnosis or are experiencing persistent suicidal or homicidal thoughts or acts. If it is determined during our sessions that your case is not appropriate for online counseling in any form, you will be given information on resources in your area if applicable. We do not provide assistance or paperwork for disability claims, legal matters or legal disputes.
READ OUR RECENT ARTICLES
Informative and encouraging articles that promote growth and well being in all aspects of psychology, psychotherapy and mental health issues.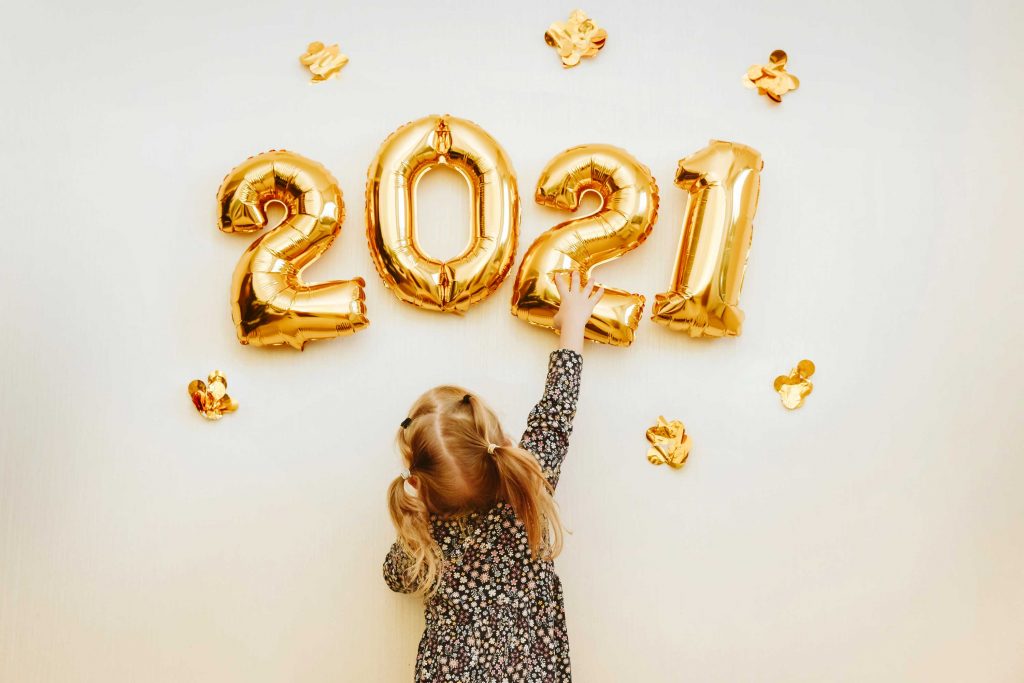 "Well, that happened!" Kind of how we're all feeling right now looking back at 2020, huh? What things would you change about yourself for 2021? Which things would you keep?
Read More
REQUEST MORE INFORMATION
If you have any questions or would like more information, use the form below to get in touch with us. Please note: This form is for those seeking more information about online therapy or LPC supervision. We DO NOT respond to any third-party solicitations or sales calls. You must be 18 years old or older to use this form.